Success story of Coca-Cola Bishkek Bottlers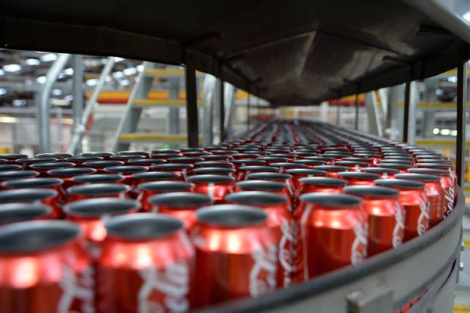 Coca-Cola Bishkek Bottlers (CCBB) was registered in 1995. On 8th of May 1996 CCBB started its operations in Kyrgyzstan. Its core business is to produce, sell and distribute sparkling and still beverages of "The Coca-Cola Company" (TCCC) in Kyrgyzstan. In 2006, Coca-Cola bottling operations in Kyrgyzstan came under the roof of Coca-Cola İçecek. Nowadays, the company is known as sustainably developing international organization, which contributes to the country's well-being by corporate social responsibility programs. Moreover, CCBB's aim is to continue significant contribution to Kyrgyz Republic's economy.
For more than 20 years, Coca-Cola Bishkek Bottlers became one of the biggest taxpayers and payed more than 3.4 milliard soms as taxes. In 2016, the company even won "the best taxpayer of Kyrgyz Republic" award.
The company's product portfolio comprises more than 15 titles, such as Bonaqua, Burn, Coca-Cola, Coca-Cola zero, Fanta, Fuse Tea, Piko, Schweppes, Sprite etc. Production capacity is 55 million liters per year of products in glass bottles and 65 million liters per year of products in plastic bottles.
Previous_post: Gazprom Neft Asia ->